SMALL GROUPS
GROUPS THAT BRING PEOPLE TOGETHER... SHARING LIFE TOGETHER.
FPC believes sharing life and sharing faith is a part of our journey in growing our faith. We have a variety of groups that gather based on passions and interests, all in the name of friendship and faith. Find your group or let us know if you have ideas on a new group.
Horizons Bible Study
Third Mondays
10:30 a.m. - Church Library
The Horizons Bible Study meets in the library at 10:30am on the 3rd Monday of each month.
Young Presbyterian Women
Second Thursdays
7:00 p.m.
Young Presbyterian Women meet second Thursdays at 7:00pm for fellowship and a book study. Location varies.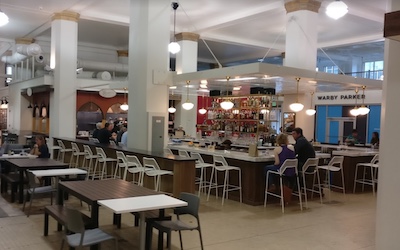 First Foodies
Fourth Sundays
after 11:00 a.m. worship
The First Foodies explore lunch options in Birmingham on the 4th Sunday of each month.
Theology on Tap
Fourth Thursdays
6:00 p.m.
Theology on Tap meets at 6:00pm on the last Thursday of each month for pints and theological ponderings.
Prayer Shawl Ministry
First Tuesdays
7:00 p.m.
The Prayer Shawl Ministry meets first Tuesdays at 7:00pm. The shawls knit by this group are available to wrap those who are in need of healing or to be reminded of God's love in prayer.